The tough truths about Chris Christie's New Jersey - CNN.com
:
'via Blog this'
New Jersey Gov. Chris Christie built his keynote address to the Republican National Convention on the theme of telling tough truths to the nation. "We have become paralyzed by our desire to be loved," announced Christie, showing off the gruff, no-nonsense style that catapulted him into the governor's mansion.
It's only fair to mention some tough truths about his speech, his tenure as governor and the state of the Republican campaign for president.
The most striking truth (as Democrats pointed out even before the address) is that New Jersey under Christie has suffered from a severely troubled economy and soaring costs of government: the very things that Republicans like Christie blame on Democrats.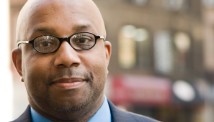 Errol Louis
As of July, New Jersey's
unemployment rate
stands at 9.8%: higher than the national average, fourth worst among the 50 states and the highest level in 35 years. The rate is higher than on the day Christie took office in 2010 and nearly a full percentage point higher than earlier this year, when Christie's State of the State address exultantly and repeatedly claimed that a "New Jersey Comeback" was under way.
And despite Christie's boasts about trimming the cost of government in the Garden State -- the keynote speech repeated his frequent claim of balancing three state budgets -- some fiscal watchdogs attribute the budgets to
creative accounting
, not true cost containment.
"A hard truth Christie absolutely will not tell is that every one of his budgets has been unbalanced by more than $2.5 billion," notes
Bloomberg news blogger Josh Barro
, citing Christie's bad habit -- started by previous governors -- of skimping on payments into the state's pension fund.
Full Story:
http://www.cnn.com/2012/08/29/opinion/louis-christie-tough-truths/index.html?hpt=hp_t2