Scott Brown began voting against women's rights in Massachusetts and hiding behind his wife's skirts as she reminded everyone of how she use to do innocuous fluff infotainment pieces for the local news. Gail was like an old friend basically telling you about weather, fires and somebody involvement in a hit and run accident.
No wonder Scott had time to be home with the babies I'm sure his late night shoots had him on a completely different schedule while his wife worked for a living.
Then afterwards Scott began to pursue his career as a career politician with three terms in the Massachusetts house and three in the senate, which the job of government worker is pretty much a career that most Massachusetts residents can identify with.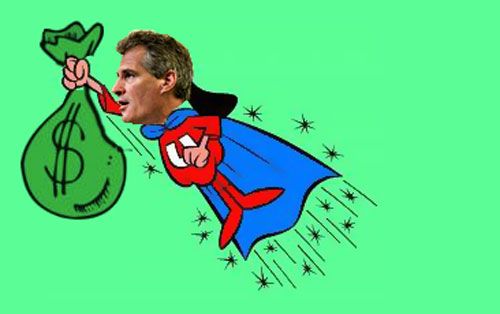 So when Scott was in trouble he quickly went to his Wall Street/Koch friends and got a bundle of money to promote his wife to the point that you might actually think that Gail Huff was running against Elizabeth Warren.
Then who can forget when Scott trolling for cash with one of the Koch Brothers and telling him he couldn't do it without him.
Then finally why would you ever want to return to Wretham, Massachusetts in a beat up old truck when you can pal around with the Washington versions of career politicians, like senator for life John McCain.
Then finally that brings us back to Gail Huff and her love of family values that marks any Republican candidate.
Gail Huff I wonder what the toothpaste is symbolic of. I guess that goes over big with the family value crowd.
Here's the full video of Gail's talents. She must have been squirting the toothpaste while Scott was posing. This is pretty typical of north east conservative elites.