Wisconsin Teacher Retirements Double After Cuts To Benefits And Collective Bargaining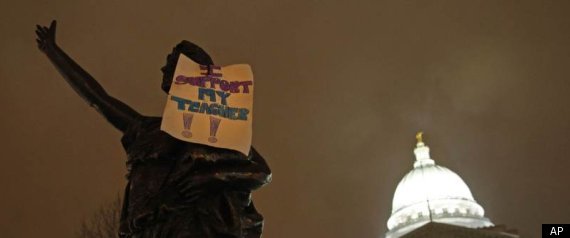 Documents obtained by The Associated Press under the state's open records law show that about twice as many public school teachers decided to hang it up in the first half of this year as in each of the past two full years, part of a mass exit of public employees.
Their departures came before the new law took effect, changes pushed by Gov. Scott Walker and the Republican Legislature that led to weeks of protests at the Capitol.
The ensuing exodus of teachers and other state employees has led to fears that the jobs might not be filled, and that classroom leadership by veteran teachers will be lost.
Full Story Here:
http://www.huffingtonpost.com/2011/08/31/doubled-teacher-retiremen_n_943495.html