Michigan cuts jobless benefits by 6 weeks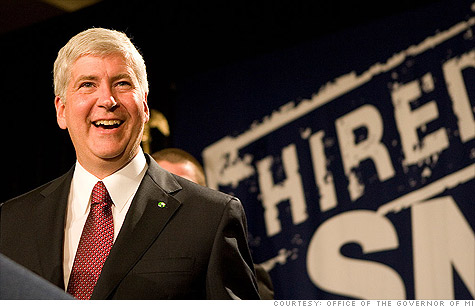 NEW YORK (CNNMoney) -- Michigan has reduced unemployment benefits, with Gov. Rick Snyder signing into law a bill cutting the payouts by six weeks.
Snyder signed the bill late Monday, cutting extended benefits to workers to 20 weeks from 26 weeks.
A growing number of states are looking to cut back on jobless benefits to minimize the increase in unemployment taxes businesses pay . State officials are concerned that these tax hikes could deter companies from hiring.
full text:
http://money.cnn.com/2011/03/29/news/economy/michigan_jobless_benefits/index.htm