Scott Walker's Fundraising Aided By Out-Of-State Super PAC Donors
:
'via Blog this'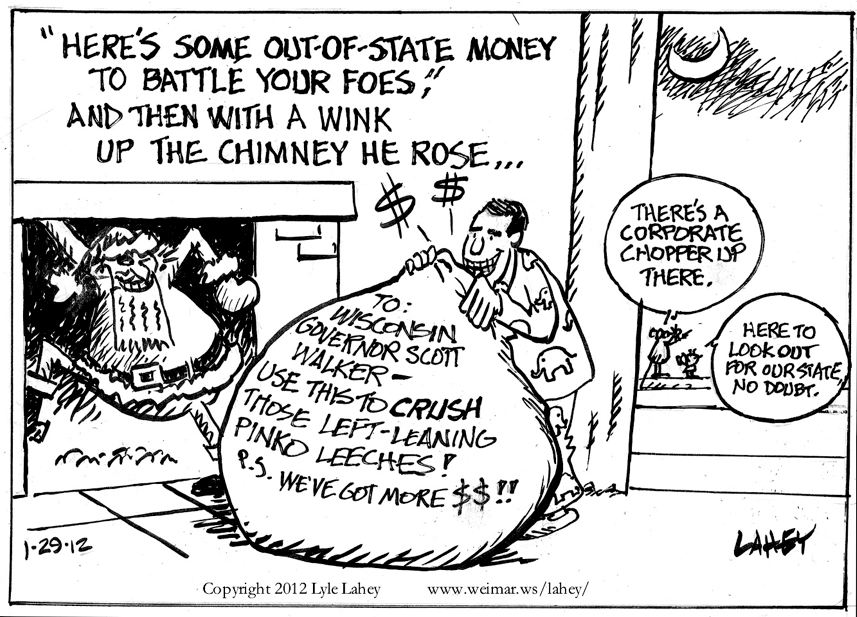 LP - Christmas comes early to Wisconsin for Scotty Walker as long as it isn't those out of state union thugs.
WASHINGTON -- Wisconsin Gov. Scott Walker (R) made headlines on Monday when
he announced that he had pulled in an unprecedented $13.2 million
in three months to fend off a Democratic attempt to recall him from office. His campaign said "grassroots donors" had boosted his haul, with 76.4 percent of the contributions coming from donations totalling $50 or less.
But a closer analysis of his contributions by The Huffington Post shows that Walker was aided by individuals outside the Badger State, as well as by deep-pocketed donors who are fueling the conservative super PACs that have become major players in national races.
Two-thirds of Walker's donations came from outside of Wisconsin, and $3.57 million came from individuals giving $10,000 or more.